BIOGRAPHY
Regine Kafeder, born in Judenburg in Austria, graduated in stage design and costume design at the University of Music and Performing Arts in Graz. During her studies she designed the costumes for the production "Die Trauung" by Witold Gombrowicz at the Theater im Palais Graz under the direction of the Polish director Mikolaj Grabowski. After her studies, she worked in a stage design workshop in Trieste with artists from the film studios of the Cine Cittá of the Italian filmmaker Federico Fellini on the stage sets "Beauty and the Beast" for the Schauspielhaus Leipzig. Since 1992 she has dedicated herself to the visual arts. Settled down for a period of three years in Mexico City she put her artistic focus on Mexican popular art and shared an artist residency with conceptual artists.
In 1998 she moved to Vienna and exhibited her paintings with painters from the Vienna School of Fantastic Realism and Visionary Art at national and international exhibitions. One of her works was presented on loan at the Phantastenmuseum in Vienna.

Since 2018, Regine Kafeder has been combining painting with lighting technology and sees her work as a bridge between analogue and digital art, and since 2021 she has been expanding her projects with animated short films. In October 2020, she has participated at the group exhibition "Things that dance" in Zurich at the gallery "Window of Fame". At the beginning of 2021, the music video "Wunderwelt – Bella Ella – Masta Huda Remix" with paintings of the artist was released. In April 2021, on behalf of the municipality of Knittelfeld, she planned the concept for a temporary interactive light exhibition in public space for the main square Knittelfeld.

ince spring 2021, the artist has produced the animated music short films "2020 Virus a trippy trip", "Viva la vida" and 2022 "DIRAC SEA", "THE SMALL WALL Portraits", "FRIDA AND SISI partner in crime", "Gimme back the stolen summer" and 2023 "THE AVATAR STAGE GIG". 2023 The animated short film "FRIDA AND SISI partner in crime" was shown at the Tricky Women/Tricky Realities 23 Animation Film Festival in the Austrian Panorama in the Metrokino in Vienna. Regine Kafeder lives and works in Vienna.
ARTWORK
Regine Kafederis committed to figurative painting and presents an aesthetic of the imperfect through precisely constructed lines and coarse color surfaces. In her works, she focuses on women who pose between reality and appearance in the context of painting and lighting technology. The focus is on physicality and addresses the process of detachment from socially rigid structures of the conventionally socially attributed characteristics of women. Presented sensuality is not an invitation to sexualize or exploit women, but a sign of unconditional self-determination over one's own body.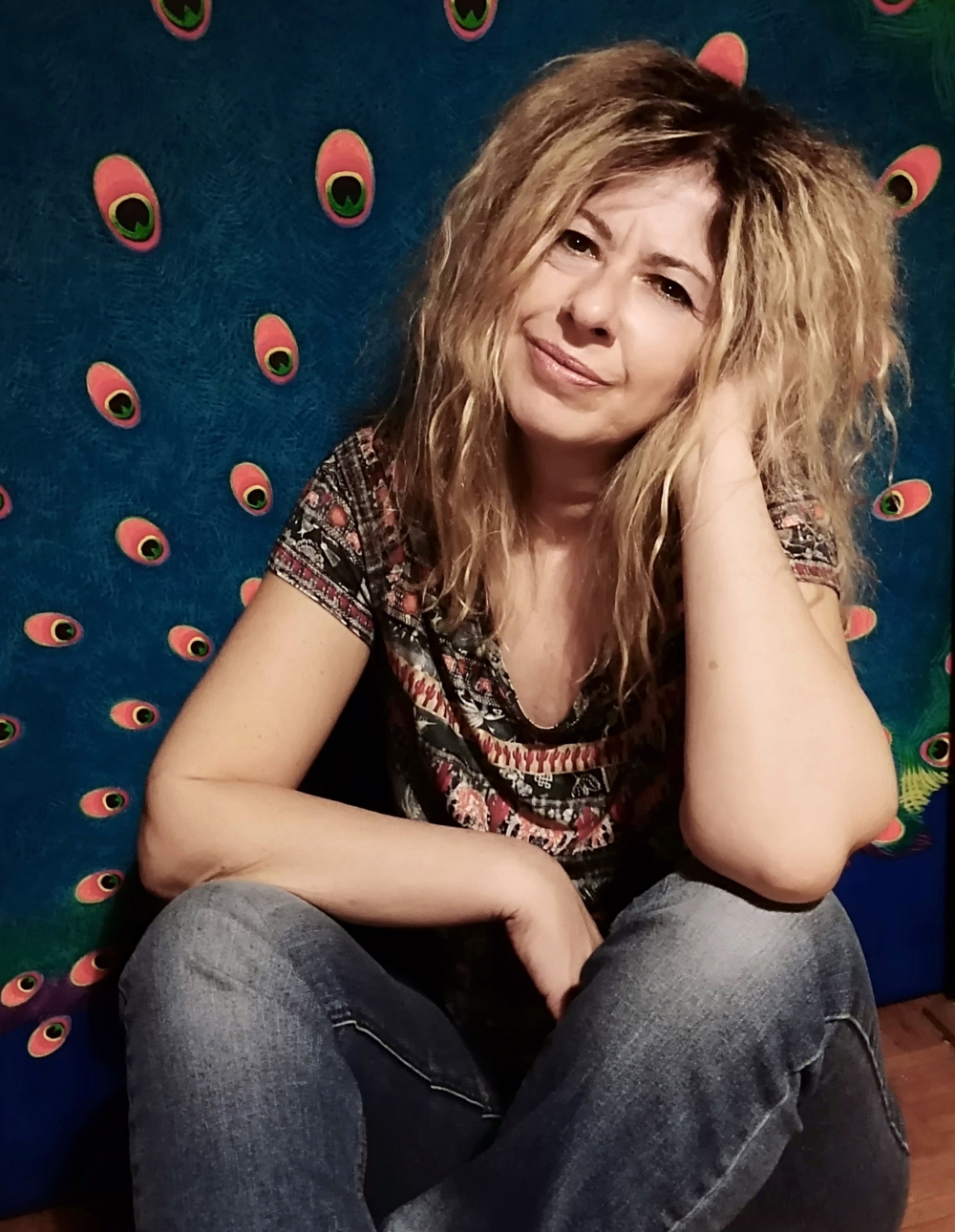 Contact: art@reginekafeder.info Vienna / Austria